Visa to Belarus
You may need a visa depending on your nationality to enter the Republic of Belarus.
Information about the procedure for obtaining visas is available here.
List of the Foreign nationals who can enter the country without visa is available here.
Citizens of 80 countries traveling by plane can stay in Belarus without visa up to 30 days. Detailed information is available here.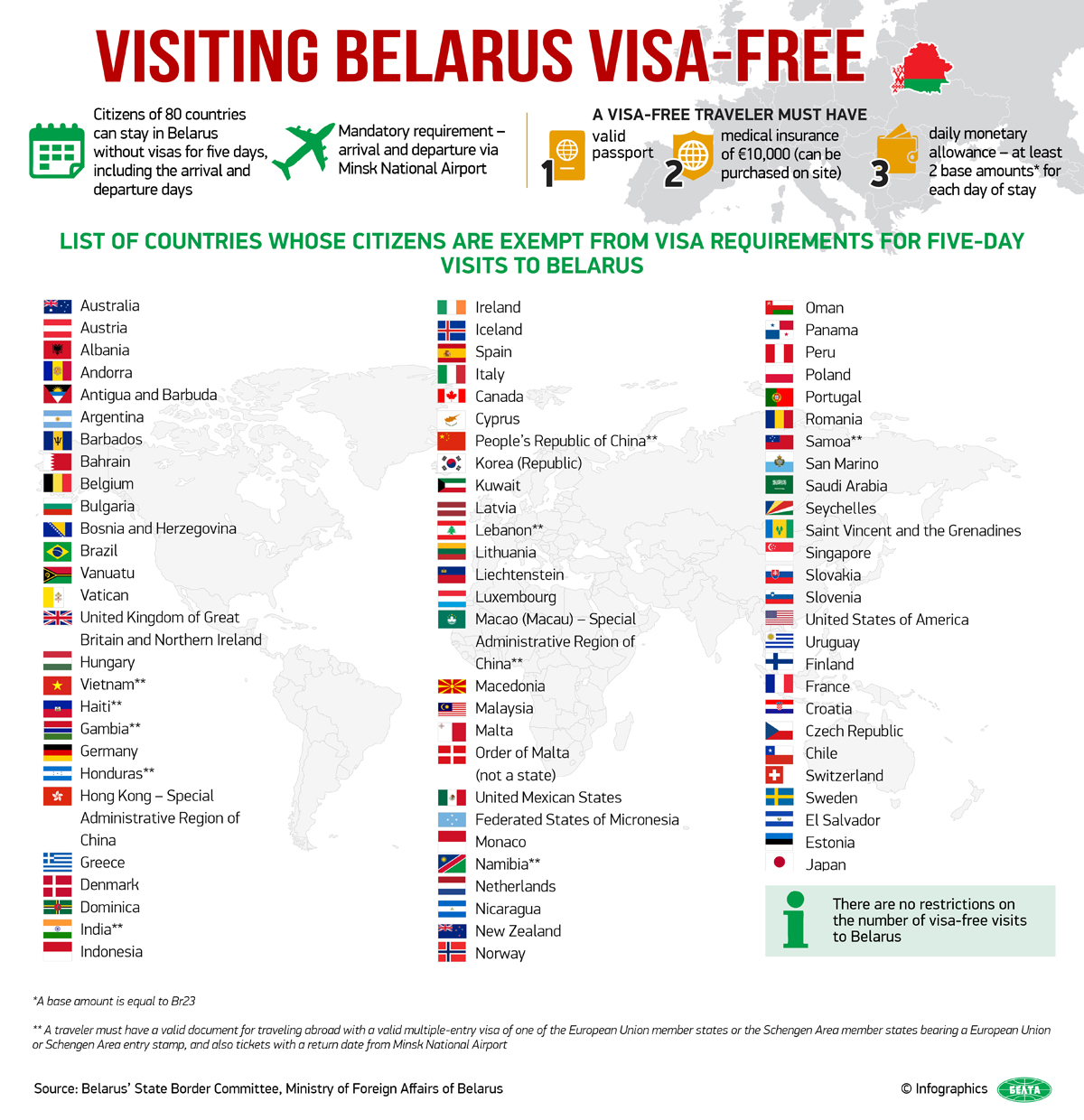 To enter the Republic of Belarus in the visa-free regime via the checkpoint "Minsk National Airport", foreign nationals must have the following documents:
– a valid ordinary passport or another substituting document for traveling abroad;
– financial means: at least 25 Euro (or equal amount in dollars or Belarusian rubles) for each day of stay;
– medical insurance with coverage for at least 10,000 Euros that covers the territory of Belarus.
IMPORTANT! The given order of visa-free movement through the airport does not extend to persons coming to Belarus by plane from the Russian Federation, as well as to those who intend to depart from Belarus to the airports of the Russian Federation (such flights are considered as internal ones and do not have border control).
In case you need a visa to enter the Republic of Belarus please contact us on e-mail andkasp@belstu.by for a letter of visa support and official invitation to the conference.
Additional Information about types of Visas, required documents and foreign missions where you can apply for a visa you can find on the official website of Ministry of Foreign Affairs of the Republic of Belarus.